Me, Myself, & Isla - Lifting the Lid on Loneliness
Hey, I'm Isla. I'm 45 and I work in marketing in events. I'm also a volunteer board member for a local mental health charity. I'm single, which can feel weird to say out loud at my age. I love people, interactions with people make me feel alive and give me purpose, and as long as I have those, being single usually feels just fine. But then came Covid-19, to really mess with everything that made me feel good. When lockdown kicked in during March 2020, life changed for all of us. Everyone's situation was different, and the impact (good for some as well as bad) was different for everyone. Some felt the pain of living alone, others had the horror show of home schooling, and I don't have adequate words or experience to even begin a discussion on the people who suffered loss during lockdown, or worked on the front line. However, one feeling I think most people felt to varying degrees was loneliness. And even if you were lucky enough not to feel lonely, I'm sure you knew someone that possibly was. All of a sudden, human contact drastically reduced, with very little exception, and for some it disappeared completely. If I'm honest, I still can't believe it when I think about it. I think it's only now that we're starting to mix properly again, and believe we can now make plans for the future, that I can let myself think about what we've all been through. But then I got to thinking, loneliness isn't a new thing. It didn't just appear as a result of the pandemic, although for sure levels drastically increased. Loneliness has been around forever, and we haven't talked about it until now because it's a bit embarrassing. And that means the people have suffered with this feeling on their own, without knowing that so many people are out there feeling the same, perhaps just for different reasons. Someone who I hope to speak to soon said that loneliness is her "favourite dirty word", and I love this, because it's true. We all feel it at some point in our life, but we're scared to say for fear of being judged. And so came the idea for my first podcast (and possibly last, depending how this lands) 'Me, myself, and I(sla) – Lifting the Lid on Loneliness. I want to talk to people who are comfortable speaking about times in their life when they have felt lonely, and what they did or are doing to find a way through. I put a call for guests out my own social channels, and was blown away by the responses I got back. People who felt lonely in their marriage, lonely in their new management position, lonely with an illness, lonely living on their own, lonely as a new parent, lonely as children left the home, lonely because they don't feel heard, and the list goes on… I also heard from people who are extremely happy being alone, and those who make time to be on their own as often as they can. So I hope to speak with some of these awesome people across the next few weeks and months, and find out a little more about their experiences, and listen to any hints, tips and good advice they have to share. The one thing I already know is that if you have felt, or are feeling alone, ironically you are far from alone. And maybe that fact is a little piece of comfort for now.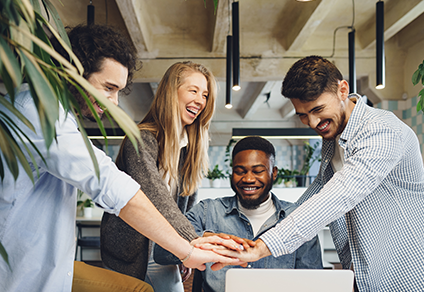 Your Title
This is the description area. You can write an introduction or add anything you want to tell your audience. This can help potential listeners better understand and become interested in your podcast. Think about what will motivate them to hit the play button. What is your podcast about? What makes it unique? This is your chance to introduce your podcast and grab their attention.